Full-Sized Van Wheelchair Lifts in Alabama
By utilizing the industry's best-in-class manufacturing facility, Ricon & Braunability deliver the highest-quality platform wheelchair lifts for vehicles. Designed to meet a variety of needs and budgets, Ricon & Braunability wheelchair lifts have been developed for optimum strength and convenience, using the most current technology available.
Griffin Mobility is an Authorized Ricon & Braunability Dealer
Platform wheelchair lifts can make almost any full-size van wheelchair-accessible. With a variety of models, each with its own unique features, such as high payload capacity, & unobstructed views or doorways, one of these full-size wheelchair lifts is sure to offer everything you need.
Choosing The Right Wheelchair Lift
Many factors will influence your decision when it comes to selecting a wheelchair lift. By assessing the physical capability of each user, Griffin Mobility can help you create a plan to meet your budget and needs into the future. Talk with a Mobility Consultant today to learn which wheelchair lift is right for you.
Not All Vans Get The Same Wheelchair Lift
In order to provide the best recommendations, Mobility Consultants at Griffin Mobility must collect information including year, make and model of your vehicle AND wheelchair to determine proper fit and function. Having this information along with the medical needs assessment, allows us to offer the most complete package for each user.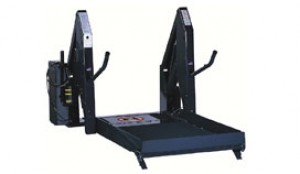 Ricon Reliant Wheelchair Lift
Heavy Duty Lifting Reliant is the perfect wheelchair lift for budget-minded consumers because it offers a low initial and lifetime cost. Its all-steel frame is easy to repair and unlikely to break down thanks to its mechanical simplicity and time-tested design. This mobility product sets the stan...
Learn More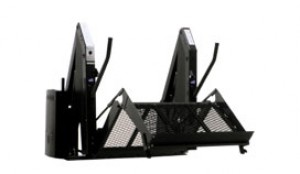 Ricon KlearVue Wheelchair Lift
Bi-Fold Platform With a platform that folds on a horizontal axis, the KlearVue wheelchair lift provides an unobstructed view out the windows of the vehicle. This wheelchair accessory offers a quiet ride and is ideal for rear-mounting, but works great in any position on conversions without a raise...
Learn More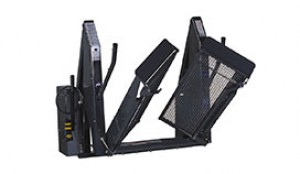 Ricon Clearway Wheelchair Lift
Easy Access The Ricon Clearway is a fully-automatic split platform wheelchair lift that folds up and out of the way at the push of a button, offering complete access to the vehicle interior. This wheelchair accessory is the most popular side-mounted wheelchair lift solution on the market because ...
Learn More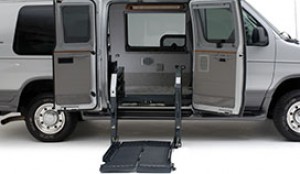 Ricon Slide-Away Wheelchair Lift
Slide Away Slide-Away is a fully-automatic, folding platform wheelchair lift that allows full motion of the front passenger seat. This mobility product offers the strength of a dual-post hydraulic lift with the flexibility of a single-post lift. Its sliding second tower travels forward to create ...
Learn More