Automotive Transfer Seats
Griffin Mobility offers a complete line of Automotive Seating products which allow you to effortlessly transfer or enter and exit your vehicle. Best of all, these great products can be added to most types and brands of vehicles, including sedans, SUVs, wagons, crossovers, vans and pickup trucks. Specialized automotive seating can change the way you travel.
Turny Evo
BraunAbility Turny Evo seats are designed for your independence when entering and exiting a vehicle. With the push of a button, the BraunAbility Turny® Evo Seat , extend outside the vehicle and lower to a comfortable height. Getting in and out of your vehicle is safer and easier than ever.
Power Transfer Seat Bases
Power Transfer Seat Bases for full-size & wheelchair accessible vans allow users capable of self-transfer to ride or drive from the OEM factory seat. While providing multi-function 6-way adjustment, all factory seat adjustments and functions are left intact.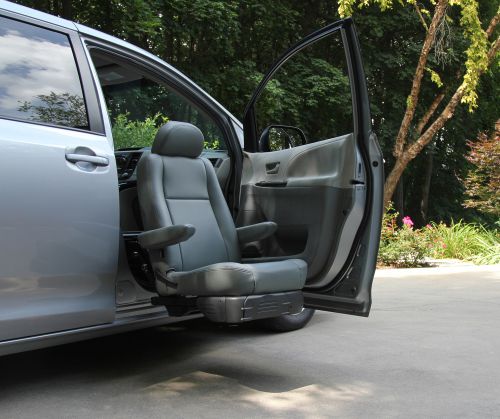 BraunAbility Turny Evo Seat
Get Seated Easily and Safely The BraunAbility Turny Evo is a rotating seat lift for SUVs, trucks and vans that moves completely outside the vehicle and lowers it down to your desired level. This makes it easier for you to sit down or transfer from a wheelchair. Once you're seated, push a butt...
Learn More
BraunAbility Turny Orbit
If you're the caregiver of a loved one who needs assistance getting in and out of the family vehicle, the BraunAbility Turny® Orbit is an affordable solution. These seats are ideal for anyone with limited mobility, or wheelchair users that want to transfer in and out of a standard vehicle....
Learn More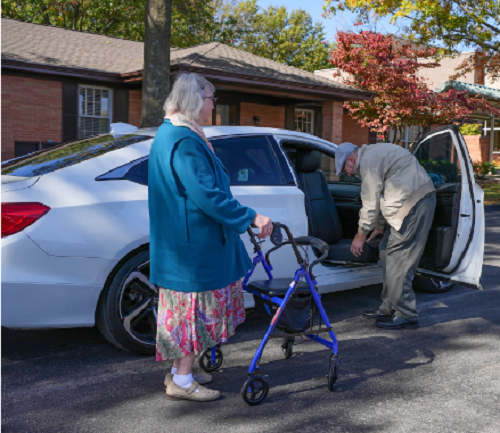 BraunAbility Turny Manual
The BraunAbility Turny® Manual swivel seat is a subtle mobility feature for those with mobility challenges who are looking for easier transfers in and out of low vehicles. Enjoy the peace of mind of safe and secure transfer for your loved one, with this affordable swivel seat option. Con...
Learn More
BraunAbility B&D Transfer Seat
The BraunAbility B&D Transfer Seat utilizes the original vehicle driver or front passenger seat to give you 180-degree turning power, making transfers in your lowered-floor wheelchair accessible vehicle or full-size van easier. Using a pendant or control box, the Transfer Seat Bas...
Learn More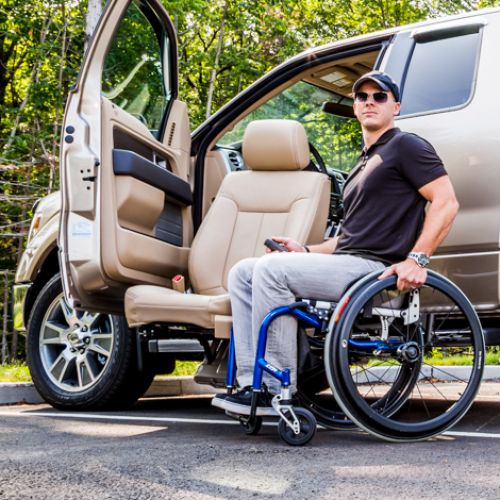 LINK Seat by Adapt Solutions
INNOVATION The LINK's innovative design is in a league of its own. A sleek, safe, reliable and intuitive turning and lowering seat base, the LINK gives you your vehicle, your way. No compromises. LEGROOM & COMFORT The LINK always uses the original sea...
Learn More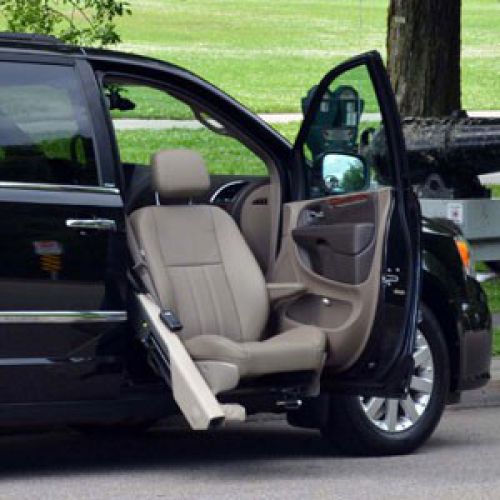 XL-Base by Adapt Solutions
Simple Transfer Solutions Into Your Vehicle In one smooth, simple motion, the XL-BASE rotates and then gently lowers out of the vehicle. This cycle can be stopped at any time to allow transfer at desired height. The XL-BASE always uses the original seat from your vehicle, offering you unsurp...
Learn More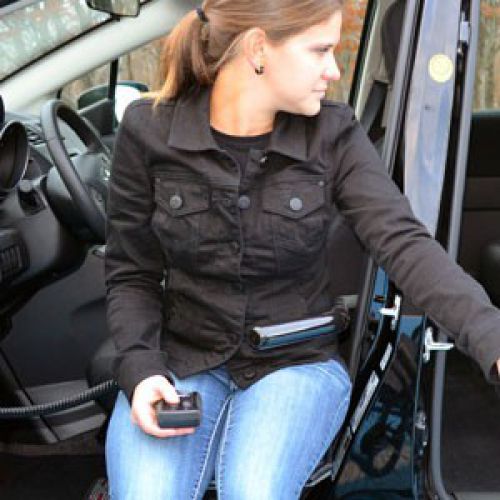 XL-Board by Adapt Solutions
The XL-BOARD is a stationary, foldable and retractable vehicle transfer board designed to bridge the gap when transferring from a wheelchair to a driver or front passenger seat of the Mazda 5®. The XL-BOARD is designed to be installed into the Mazda 5® exclusively. The Mazda 5® is t...
Learn More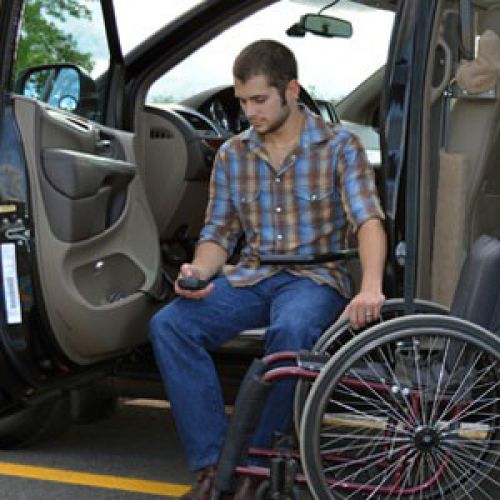 XL-Seat by Adapt Solutions
Open your vehicle's door and fold the XL-SEAT down. Once transferred onto the XL-SEAT, use the retractable support arm for safety and balance while it takes you up to the driver's seat. When using the XL-SEAT you transfer onto your original seat. You get to keep all the original feature...
Learn More