BraunAbility® Wheelchair Vans
BraunAbility® has been building industry-leading accessible wheelchair van vehicles for over 40 years – the longest in the industry. It is their mission to engineer and build the most reliable handicap lifts and vehicles in the US and Canada. These products have been engineered to meet or exceed regulations and are reliable in all climates and conditions. The BraunAbility® dealer network that is certified by the National Mobility Equipment Dealer Association (NMEDA) to guarantee the highest quality sales and service available.
BraunAbility® For Comfort & Safety
Keeps comfort, safety and reliability top of mind when designing and engineering all 36 available wheelchair van vehicles - the most options in the industry. With brands like Toyota, Honda, Chrysler, Dodge and Ford, BraunAbility® continues to manufacture the most trusted wheelchair accessible vehicles in the world.
BraunAbility® = Reliability
BraunAbility® works closely with the OEM manufacturers when designing the lowered floor for their vehicles, as well as other complex components such as: maintaining original OEM parts, making the Quiet Drive noise reductions technology standard; and not splicing or cutting a single wire in any electrical system on board. This has helped BraunAbility® become the industry leader in wheelchair lifts, commercial vehicles, and personal use of wheelchair accessible vehicles.
BraunAbility® The Most Recomemend Wheelchair Van
Whether you or someone you know needs a wheelchair accessible vehicle to regain their mobility and independence, you can be sure to find the perfect vehicle option from the 36 selections BraunAbility® has to offer.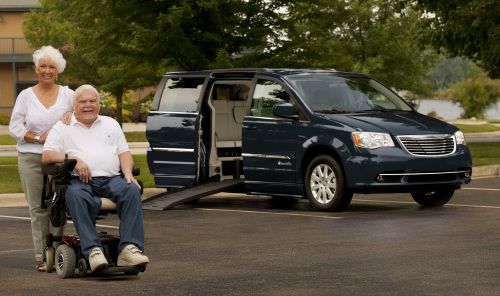 BraunAbility Side Entry Wheelchair Conversion Vans
BraunAbility® Side-Entry Wheelchair Accessible Vehicles BraunAbility offers the widest selection of side-entry wheelchair accessible vehicles. They are the most popular conversion choice and for good reason. Here's what you need to know about side-entry handica...
Learn More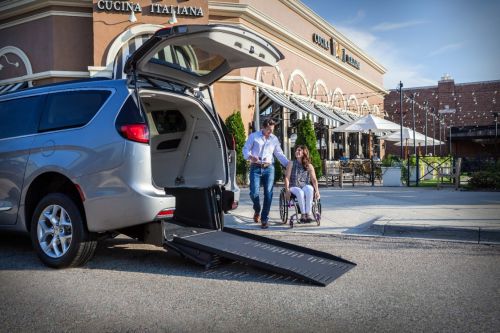 BraunAbility Rear Entry Wheelchair Conversion Vans
BraunAbility® Rear-Entry Wheelchair Accessible Vehicles Versatility and value are just two of the benefits that make a rear-entry wheelchair van an appealing choice for many families. From seating flexibility to headache-free parking, a rear-entry wheelchair van makes travel s...
Learn More