Primary Types of Wheelchair / Scooter Lifts
These products are only for the transportation of a mobility device and are not designed to lift a person. Determination of appropriate application requires the make & model of both the Automobile and the Mobility device (usually printed on the scooter) & is limited by weight carrying capacity as listed in the automobile Owner's manual.
Platform Lift: Engineered for easy operation, an Interior Platform Lift is one of the most popular options for stowing a wheelchair or scooter inside a vehicle. Simply drive your mobility device onto platform, press a button, and your equipment is safely & securely tucked away inside your minivan, full-size van, or SUV (limited applications) NOTE: 3rd-row seats become unusable.
Crane-Style Lift: Available for a wide variety of vehicles, A Crane/hoist lift is an effective solution for lifting and transporting Mobility equipment. Standing at the rear of your vehicle, connect the supplied docking device on the hoist strap to the wheelchair or scooter. Push a button to lift & store your mobility device (up to 400lb) into your Pickup truck, SUV or van
Outside and Hitch-Mount Lifts: Keep all of your vehicle's interior space for seating and cargo by transporting your scooter or powerchair with an exterior lift. Durable, safe and reliable NOTE: Tongue-weight carrying capacity as listed in the vehicle owner's manual must not be exceeded
Wheeled Lifts: The newest type lift on the market, designed especially for small or mid-size vehicles, Bruno's revolutionary Chariot, is a lift on wheels! With its own independent suspension, it to bear the full weight and force of the load. Transport devices weighing up to 350 lbs safely. The Chariot's wheels spin 360 degrees to keep it precisely in line with your car. It's impossible to jack-knife! Great for most sedans, select SUVs, CUVs and minivans.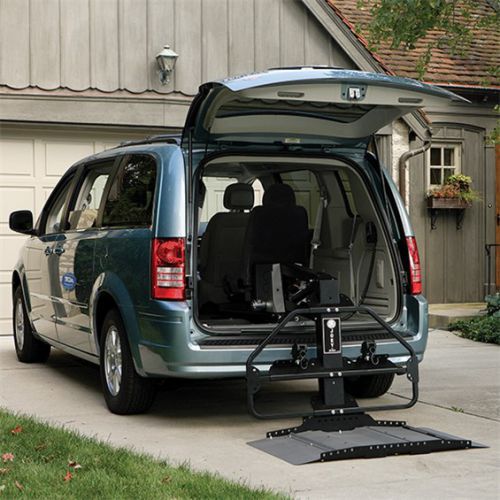 Bruno
You've got places to go! Bruno scooter and powerchair lifts make it simple to take a mobility device with you. Transport your scooter or wheelchair inside or outside your vehicle with Bruno. A pioneer in designing automotive mobility device lifts, Bruno continues to make it e...
Learn More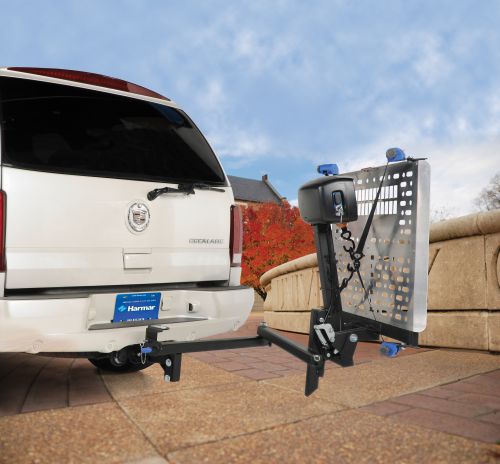 Harmar
Harmar Vehicle Lifts are designed to safely transport a power chair, scooter, or manual wheelchair on a vehicle.
Learn More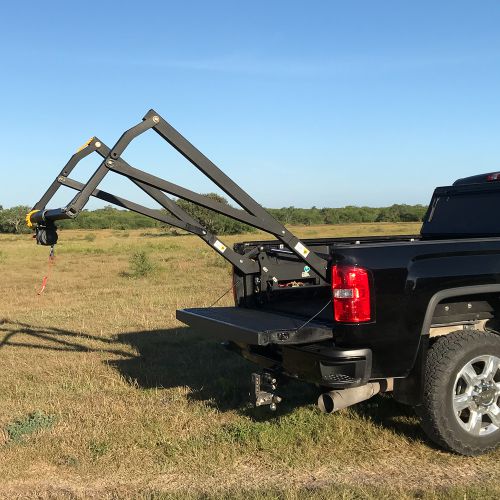 ANT 850 MOBILITY
ANT 850 MOBILITY *MADE IN AMERICA* ANT 850 - Mobility Lift Unit for all pickup trucks. Dual Arm Lifts 850 pounds Weighs 300 pounds Installs in less than 8 man hours Folds down below Truck Bed Rail if needed All Aluminum ...
Learn More