These generous rebates only valid through Aug 31st!
CALL TODAY!

256-751-1365
Save $2,000 on a VMI Dodge Grand Caravan with a Northstar or Summit power conversion!
You can also save $1,000 on our other power conversions: VMI Chrysler Pacifica with Northstar or Toyota Sienna with a Northstar or Summit.
Fully powered VMI conversion ramps are equipped with back-up system and easy to operate for both drivers and caregivers. They also provide maximum space for easier wheelchair maneuverability.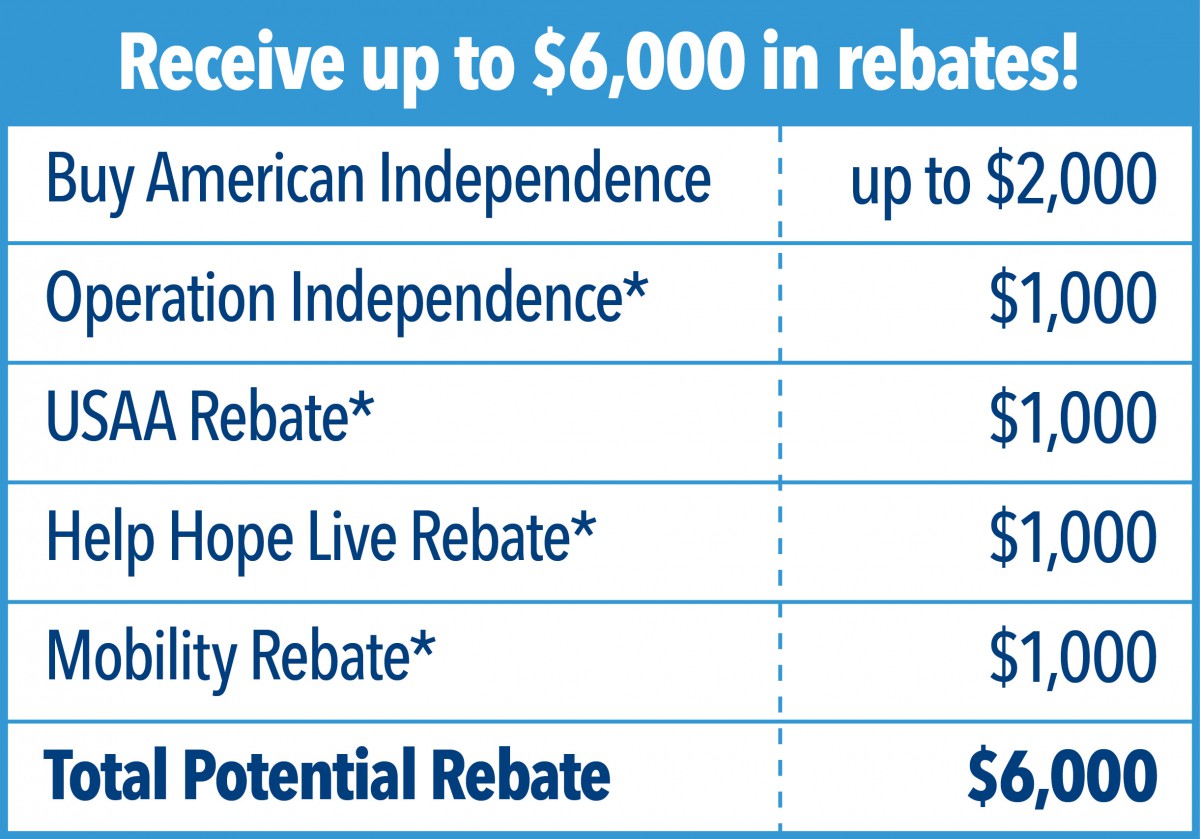 Save on Manual Conversions Also!
Get $1,000 OFF on Dodge Grand Caravan with a Northstar E manual conversion. Our specialists are ready to help you find the right conversion for you and get you on the road to mobility independence. Contact us today!
Take advantage of our fantastic rebates on new conversions July 1, through August 31, 2020.

*Please reference individual rebate program information for terms and conditions to verify eligibility and requirements.